Editing Beers & Breweries
In order to help clean up our beer and brewery data faster, we have released the ability to edit the details to users. Editing of beers and breweries will be limited to the users that created the beer, as well as moderators. If you created the beer but accidentally spelled something wrong, you will now be able to fix it!
Step 1: Search for the beer or brewery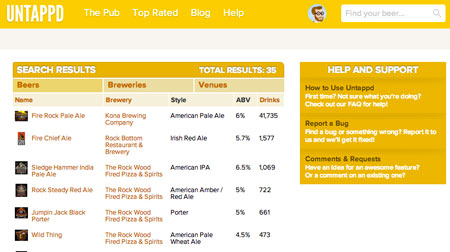 The new search box above your profile will allow you to quickly search for beers, breweries, and even venues!
Step 2: Find beer or brewery results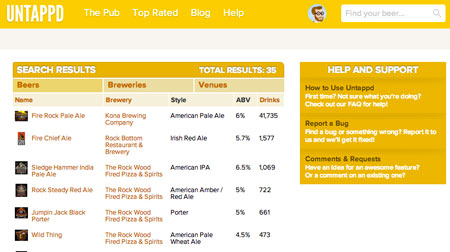 The search result be presented to you along with various details about the beer, brewery, and venue. You can switch between the result types at the top of the results. Select the beer or brewery you wish to edit and you will be taken to it's steam.
Step 3: Open editing box
A new button has been placed above the beer and brewery details. This will activate thee editing tools light box.
NOTE: You only will see this button if you created the beer or brewery. However, if the brewery is claimed, which means it has a "OFFICIAL" icon on it's homepage, you DO NOT have the ability to edit the beer, even if you created it. If there an issue with a beer or brewery and you can't edit it - please open at ticket in the Beer/Brewery Merge section on this support site.
Step 4: Edit details
You will now be able to make edits to the selected beer's details. The field with the associated brewery is not editable in the text box. Instead you must use the brewery search on the right and select the correct brewery from the results. Upon selecting, the new brewery will be automatically populated. Submit the edit and you're all done.
Similar to the beer, once you open the brewery edit box you will be able to edit the brewery name and country. Submit your changes and they will automatically take effect.